Welcome to
Dei Equorum Stables
Eastern Ontario's
State of the Art Premium Boarding Facility and Equestrian Centre
Welcome to Dei Equorum Stables! We are a luxury full service boarding experience located just outside Brockville Ontario on a picturesque 192 acres. Dei Equorum Stables encourages a welcoming and supportive atmosphere open to all disciplines for both the competitive and the recreational rider. Our highly qualified team members will treat your four legged family member as their own, offering superior care and support.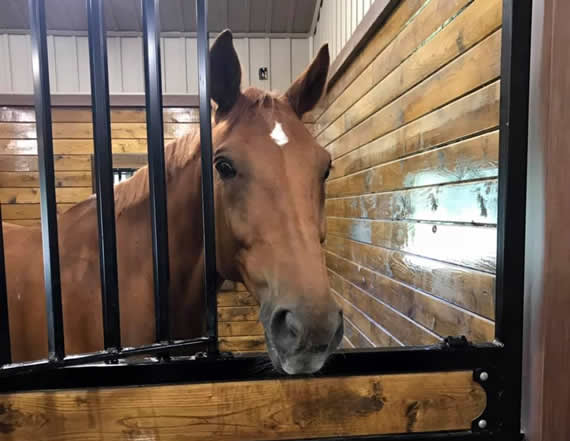 Testimonials
What Our Clients are Saying

Paige Lux
,,
The love and care my horse receives at DEI Equorum Stables is outstanding. The facilities are warm, inviting and modern. The indoor arena is a dream to exercise in and I cannot imagine boarding my horse anywhere else.

Jerry and Cheryl Ogilvie
,,
Complete care by professionals for my equine partner in a comfortable and friendly atmosphere.  We could not be happier!

Holly Lenny-Ward
,,
Couldn't be happier with Dei Equorum everyone has been an absolute joy to be associated with. Definitely one of the best decisions I have made.

Madeline Lux
,,
DEI Equorum stables is everything a horse owner could dream of. An inviting, relaxed and friendly atmosphere with well maintained facilities, I know my horse and I are happy and healthy. I couldn't ask for anything better

Gail Coady
,,
A beautiful full service facility with an indoor arena that welcomes adult amateurs to top equestrians. Caring and considerate owners. Kind and ever helpful, knowledgeable staff. Phoebe loves the quality of hay and being pampered!

Brian Robinson
,,
Dei Equorum provides great care for my equine friend. Really impressed with the beauty of this equestrian facility.

Ben Uguccioni
,,
Lisa, the kindness in your heart seems to over flow and, fill your facility.  You, your family and your whole team's ability to support and accommodate everyone's needs is second to none.